POst... More words after the pictures..
-------------------------
Had a great night on Sunday celebrating Lionel's birthday...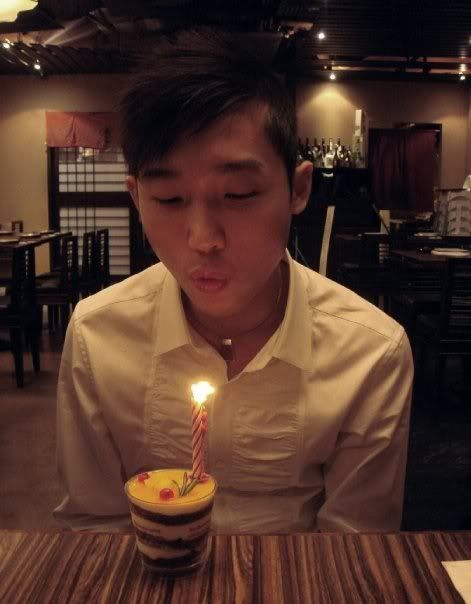 Started of the day with dinner @ a Jap restaurant @ Odeans Tower..
Me, with Max, Lionel & Ryan..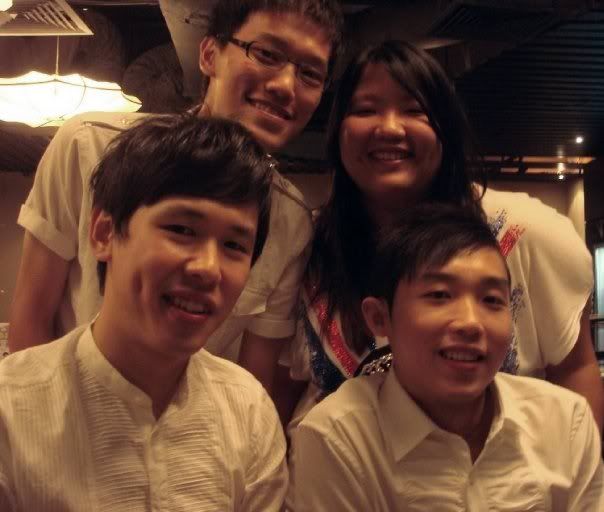 Me n Max..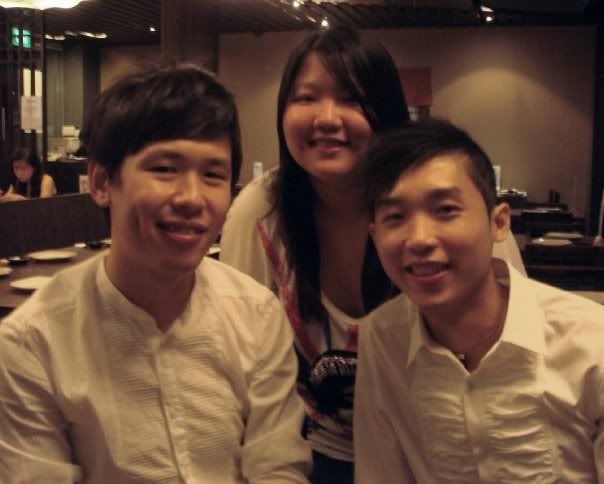 This is my 2nd time meeting Ryan.. but he didn't remember at all.. LOL..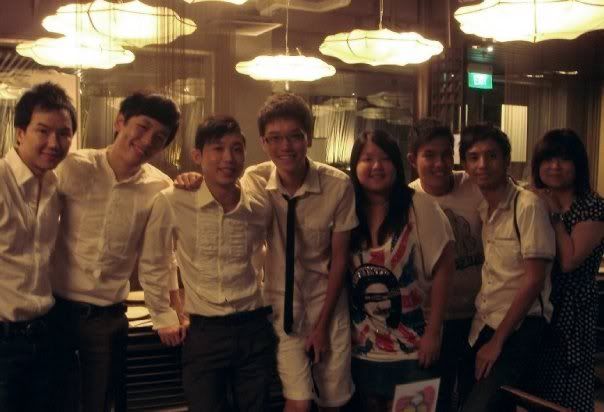 All of us.. Ricky, Ryan, Lionel, Max, me, James, Sam & Vivien..
Before entering into Zirca, we had dessert!!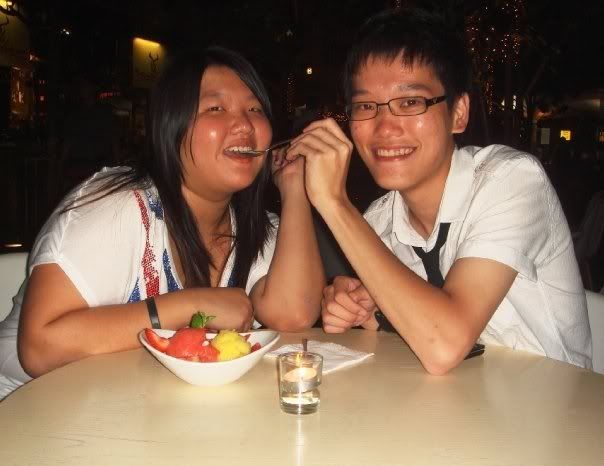 I look weird in this pic.. N if u are wondering.. NO, Max is not my boyfriend...
N ended it with celebrating it at Zirca..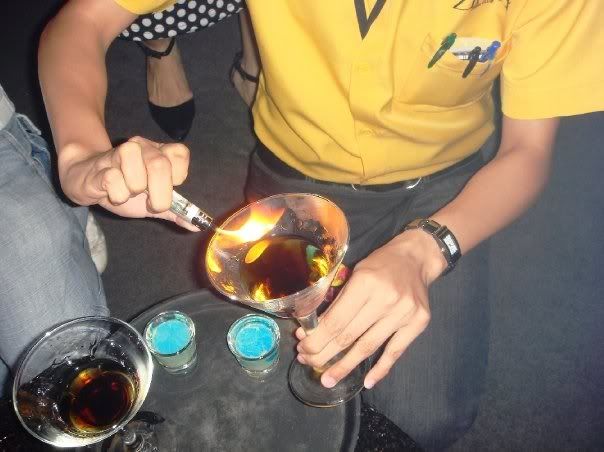 the beginning..
N near to the end..
Some of my fav...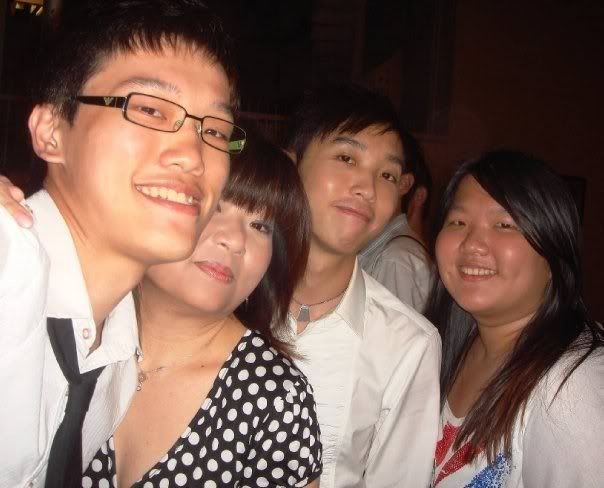 4 of us..
With Lionel..
Ryan.. I know i look damn drunk in this pic.. BUT I was not..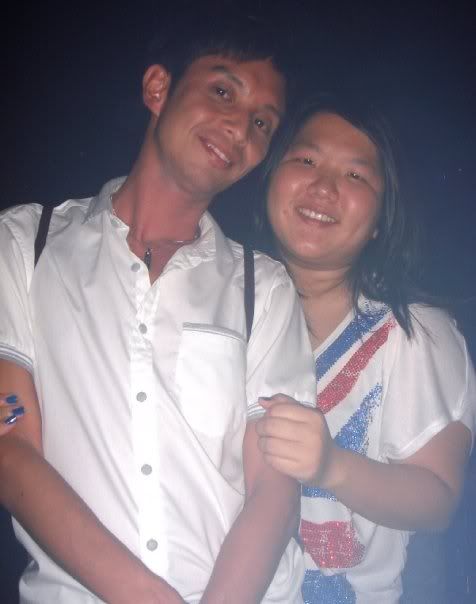 Sam..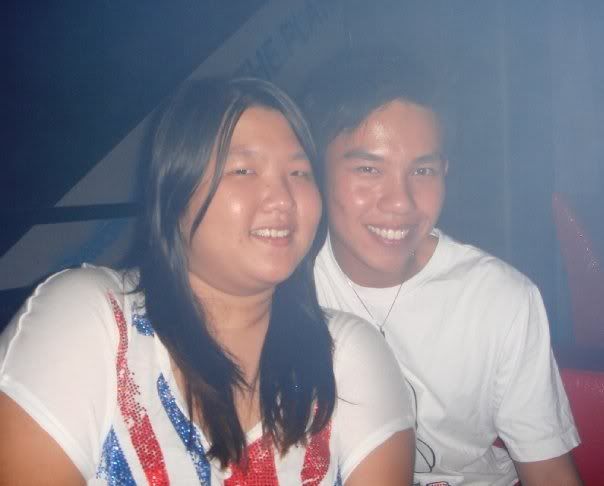 James..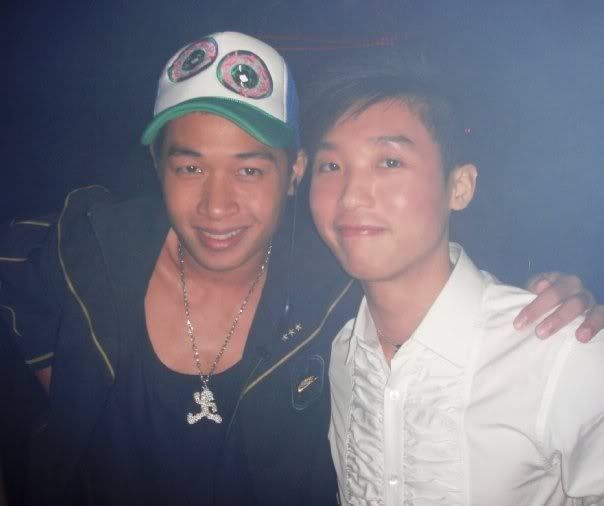 N lastly, the nice bouncer.. Didn't get to know his name thou..
-----------
Everything ended ard 3 cos I had to work e next day.. Wpuld wan to step there again but the next time, would probably try clubbing there on Sat or mayb Butter Factory would be a good try too..
After 3 days of late night, today i can finally go sleep early!! Wohooo...
Mon was still alright as work ended ard 8plus..
Yesterday, I stepped out of my office at 11plus!
Wheww.. N I am glad, this is going to end SOON!
Natsu is coming again.. Would be going as an audience this year, lookin at performance instead... Hahaa.. All the best to those performing >> Dan, Itsuki, Trix, Gerry, Jasmine, Cindy, Steve, Oz, Lue Song, Ban Theng and Jia huii... >> Not sure who else is in.. Anyway, all the best..
As Natsu is approaching, meaning this semester is coming to an end soon for school as well.. This semester's exam schedule is BAD for me.. 2 papers right after each other.. N it's jus happening in the 2 days before Natsu.. So while they are busy preparing for the performance, I would be busy studying for my papers..
All the best to those taking exams... Specifically >>> Qiqi, Sarah, Damon, Shenna & Andy... JIA YOU..
-------------------
Off to sleep soon!